Wallet 01 - Black
true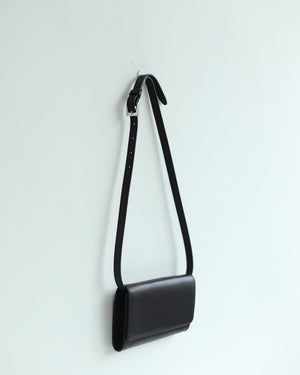 We are proud of our curated Leather Bag series! A neat yet contemporary design dedicated for daily use. Without unnecessary use of metal hardwares and carefully choose vegetable tanned calf leather, makes the bag itself so light-weighted that comfort your journey. Your burden is lighten and life seems easier right?
Made with vegetable tanned calf leather, unlined. The leather will became softer wear over times.  
With Removable Belt.
Made in Spain.
Color: Black
Fit Comments
20 x 2.5 x 11 cm