Circle Ear Clip - M-AP046
true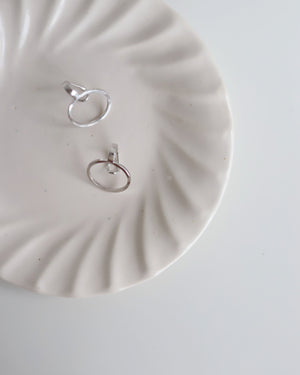 Circle Ear Clip - M-AP046
Drawing the outline of silverware with clean lines. Multi-functional and light-weighted. 
Simple Elegance. It will be a great touch with other earrings.
The ear clip could fit different parts of the ear.  Avoid stretching or bending the cuff or it will break.
Ear clip style. Sell per single piece. 
SV925 silver.

Made in Japan.
Fit Comments
One Size
Measurement: Circle ø1.7cm ± / Width 2.2cm ±