Fresh Water Pearl Ear clip - M-AP045
true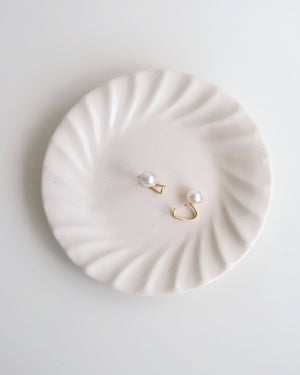 Fresh Water Pearl Ear clip - M-AP045
Can you see cute tail of the  Fresh water pearl? They all have different shape, size and shininess. Wear it single or mix and match with other pierce. 
The ear clip could fit different parts of the ear.  Avoid stretching or bending the cuff or it will break.
Ear clip style. Sell per single piece.
SV925 silver, gold-plated. Fresh water pearl. 
Made in Japan.
Fit Comments
One Size
Measurement: Width 1.5cm ±