Light Komo Shirt - Lush Black
true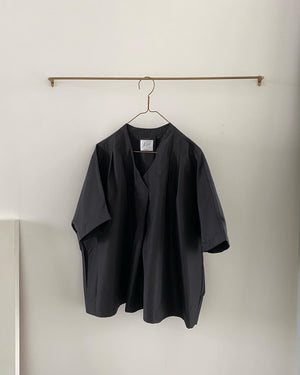 Light Komo Shirt - Lush Black
Generous space for your body. Inspired by Japanese kimono wear, we intended to design a shirt that could fit all sizes while you don't feel clumsy but free. Thanks to our pattern maker aka our tailor make this work out magic! 


Match with Light Easy Pants - Lush Black for total look.


Color: Lush Black
Polyester 85% / Cotton 15% . Waterproof finish. Breathable.
Japan Fabric.
Made in Hong Kong

Fit Comments
Relax fit
Measurement:
Chest: 62" / Length: 25.5"

There might be slightly difference in the measurement.