Light Samurai Vest - White Tea
true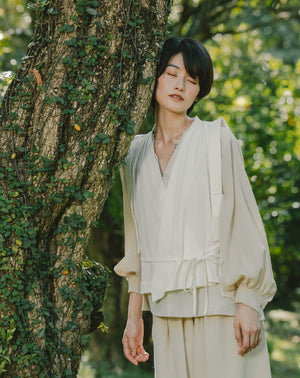 Light Samurai Vest - White Tea
Samurai Vest is inspired by the Japanese Kendo samurai suit. The trial version have started a year ago. The shape and cutting has been modified many times to strive for balance. This is now perfectly satisfied!
Color: Whita Tea
Cotton 90% / Linen 5% / Polyurethane 5%. Water repellent. Japan Fabric.
Made in Hong Kong

Fit Comments
Regular Fit
Measurement:
(F): Chest: 27" / Length: 24.5"

There might be slightly difference in the measurement.

Helen's height: 160 cm
Yo's height: 170 cm